畫作名稱:【永瑢書心經】
作者:清 ‧ 永瑢
般若波羅蜜多心經。觀自在菩薩行深般若波羅蜜多時。照見五蘊皆空。度一切苦厄。舍利子。色不異空。空不異色。色即是空。空即是色。受想行識亦復如是。舍利子。是諸法空相。不生不滅。不垢不淨。不增不滅。是故空中無色。無受想行識。無眼耳鼻舌身意。無色聲香味觸法。無眼界乃至無意識界。無無明亦無無明盡。乃至無老死亦無老死盡。無苦寂滅道。無智亦無得。以無所得故。菩提薩埵。依般若波羅蜜多故。心無罣礙。無罣礙故。無有恐怖。遠離顛倒夢想。究竟涅槃。三世諸佛。依般若波羅蜜多故。得阿耨多羅三藐三菩提。故知般若波蜜多。是大神呪。是大明呪。是無上呪。是無等等呪。能除一切苦。真實不虛。故說般若波羅蜜多呪。即說呪曰。揭諦揭諦。般羅揭諦。波羅僧揭諦。菩提莎婆訶。乾隆四十二年(西元一七七七年)春。子臣永瑢敬書。
The painting name
:【
Heart Sutra
】
Painter
:Ching ‧
Yung Jung
When Bodhisattva Avalokiteshvara was practicing the profound Prajna Paramita, he illuminated the Five Skandhas and saw that they are all empty, and he crossed beyond all suffering and difficulty.Shariputra, form does not differ from emptiness; emptiness does not differ from form. Form itself is emptiness; emptiness itself is form. So too are feeling, cognition, formation, and consciousness.Shariputra, all Dharmas are empty of characteristics. They are not produced, not destroyed, not defiled, not pure; and they neither increase nor diminish. Therefore, in emptiness there is no form, feeling, cognition, formation, or consciousness; no eyes, ears, nose, tongue, body, or mind; no sights, sounds, smells, tastes, objects of touch, or Dharmas; no field of the eyes up to and including no field of mind consciousness; and no ignorance or ending of ignorance, up to and including no old age and death or ending of old age and death. There is no suffering, no accumulating, no extinction, and no Way, and no understanding and no attaining.Because nothing is attained, the Bodhisattva through reliance on Prajna Paramita is unimpeded in his mind. Because there is no impediment, he is not afraid, and he leaves distorted dream-thinking far behind. Ultimately Nirvana! All Buddhas of the three periods of time attain Anuttara-samyak-sambodhi through reliance on Prajna Paramita. Therefore know that Prajna Paramita is a Great Spiritual Mantra, a Great Bright Mantra, a Supreme Mantra, an Unequalled Mantra. It can remove all suffering; it is genuine and not false. That is why the Mantra of Prajna Paramita was spoken.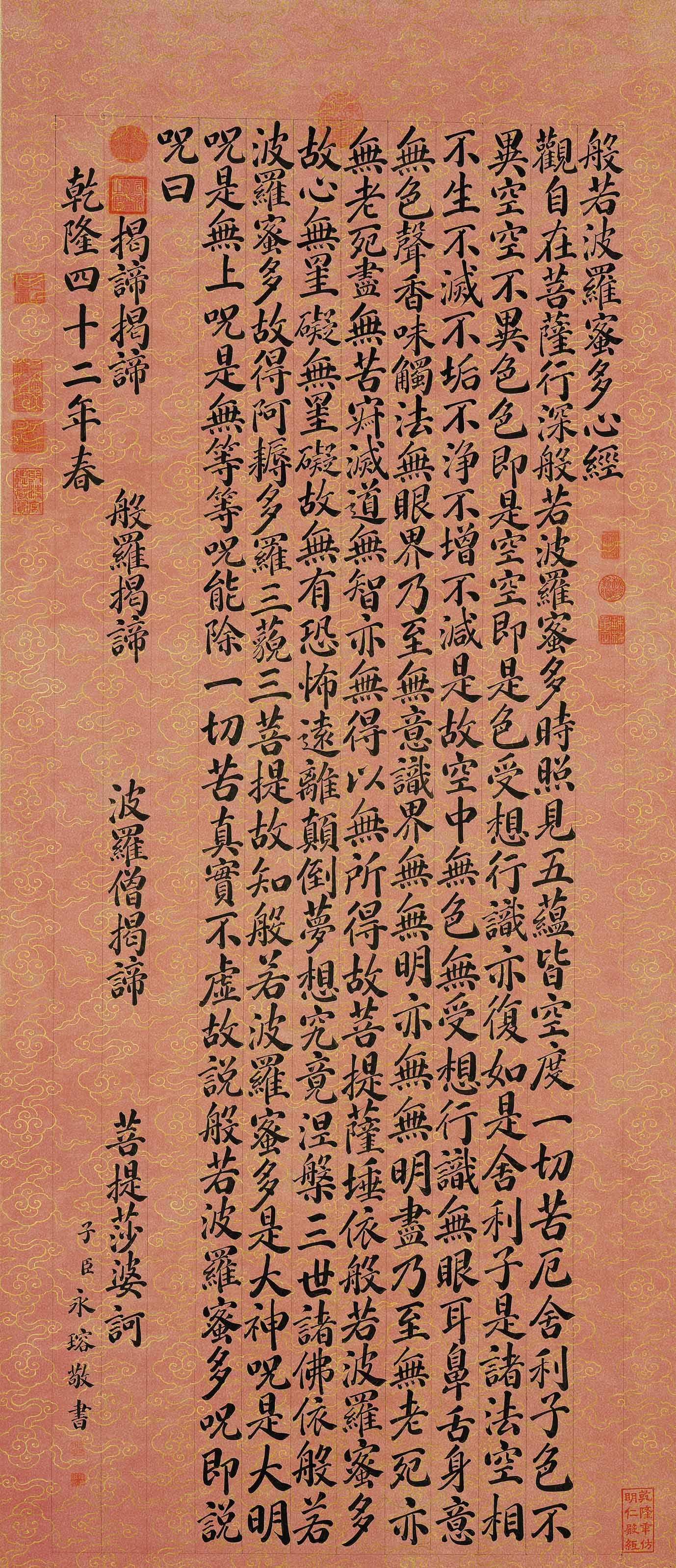 金箔有成色的區分,禾禮公司所製作的產品顏色所呈現的均是黃金色澤,金箔底材保證含金純度99%以上,除保有原畫作原貌風格之外,更嚴謹呈現黃金的高貴瑞氣,材質及成色若有差異,難以製造出精緻複製畫,畫作的保存時間也將有年份的長短。

The distinction between the color of gold foil,we produced gold painted color rendering are gold color,gold foil to ensure the gold purity of 99% or more.In addition to maintaining the original appearance of the original paintings, but also showing the noble gold.Material and color if there are differences, it is difficult to create exquisite copy painting.The preservation of paintings will also be different.
產品具有防水、抗紫外線,襯布為歐盟環保認證,中間板材為防潮材質,為上市公司南亞、永豐餘之紙板,非一般低價夾板。

Products are waterproof, anti-UV,interlining for the EU environmental certification. The middle plate is moisture-proof material also a listed company cardboard, non-ordinary low-cost cardboard.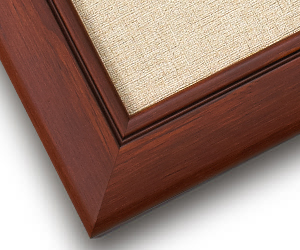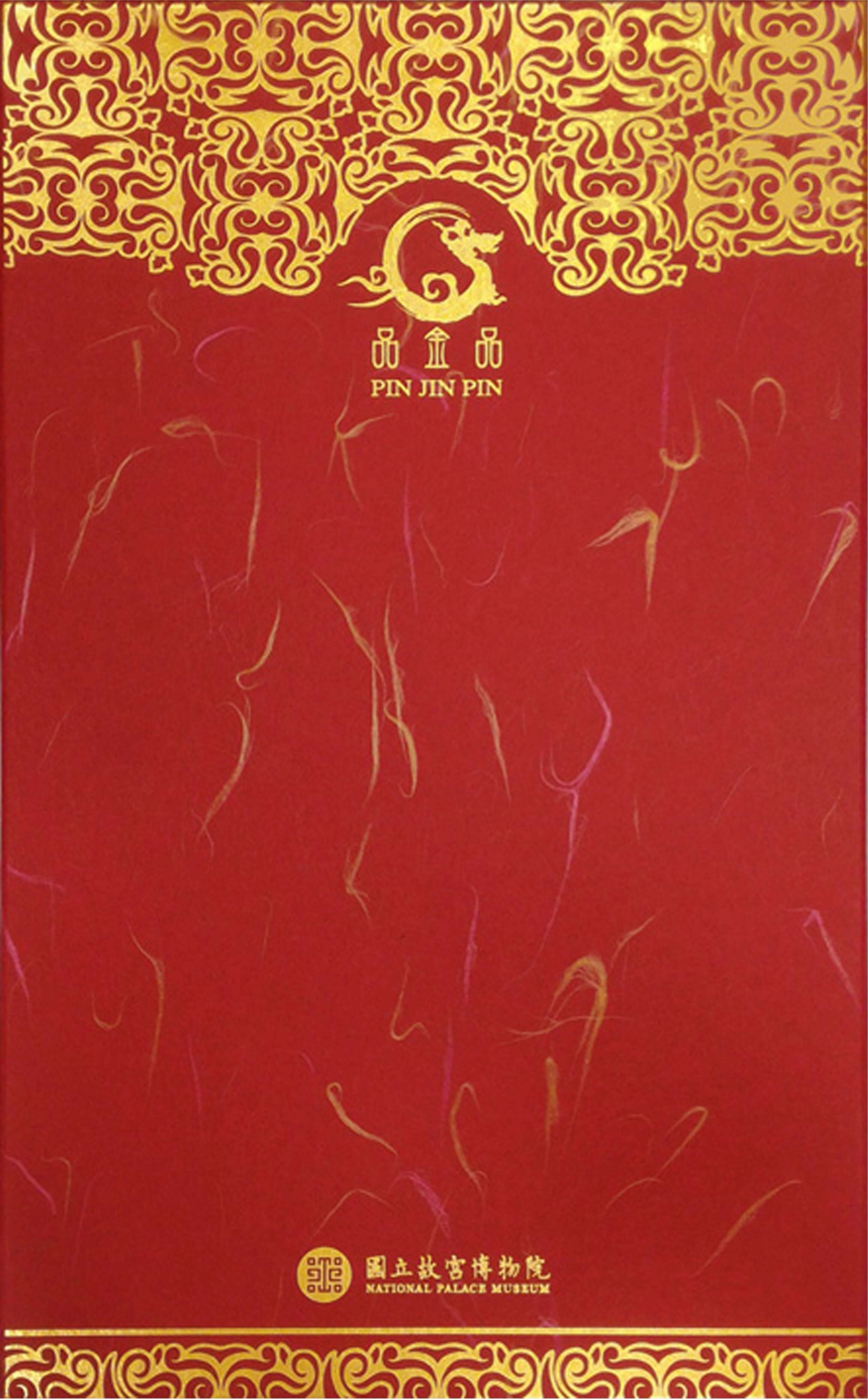 禾禮公司以「工藝傳世 黃金之美」 的目標理念,開發設計精緻的黃金畫作,全程台灣製作,堅持品牌產品的質量與整體設計,彰顯其高貴特色,整體設計包裝與市場其他金箔畫有明顯區分。

With the goal of "the beauty of gold in craftsmanship". Development and design exquisite gold paintings.All made in Taiwan, adhere to the quality of the brand name products and the overall design.To highlight its noble features,the overall design and packaging of the market with other clear distinction between gold painting.
以含金純度99%以上純金箔(工研院 工服號碼9707B006登錄號碼9707CA04 Singapore SETSCO SERVICES PTE LTD No.H12850/NTL)精細複製,所投入的機器設備相當精密,人力更具有專業素養,對於品質、品管的管控標準相當嚴謹,呈現品牌產品應有的水準。

To gold purity of more than 99% pure gold(ITRI Service Number 9707B006, Registration Number 9707CA04 Singapore SETSCO SERVICES PTE LTD No.H12850 / NTL)fine copy.The investment in machinery and equipment is very sophisticated,more personnel with professional knowledge.For quality control standard of very strict quality control, product brand presents the standard expected.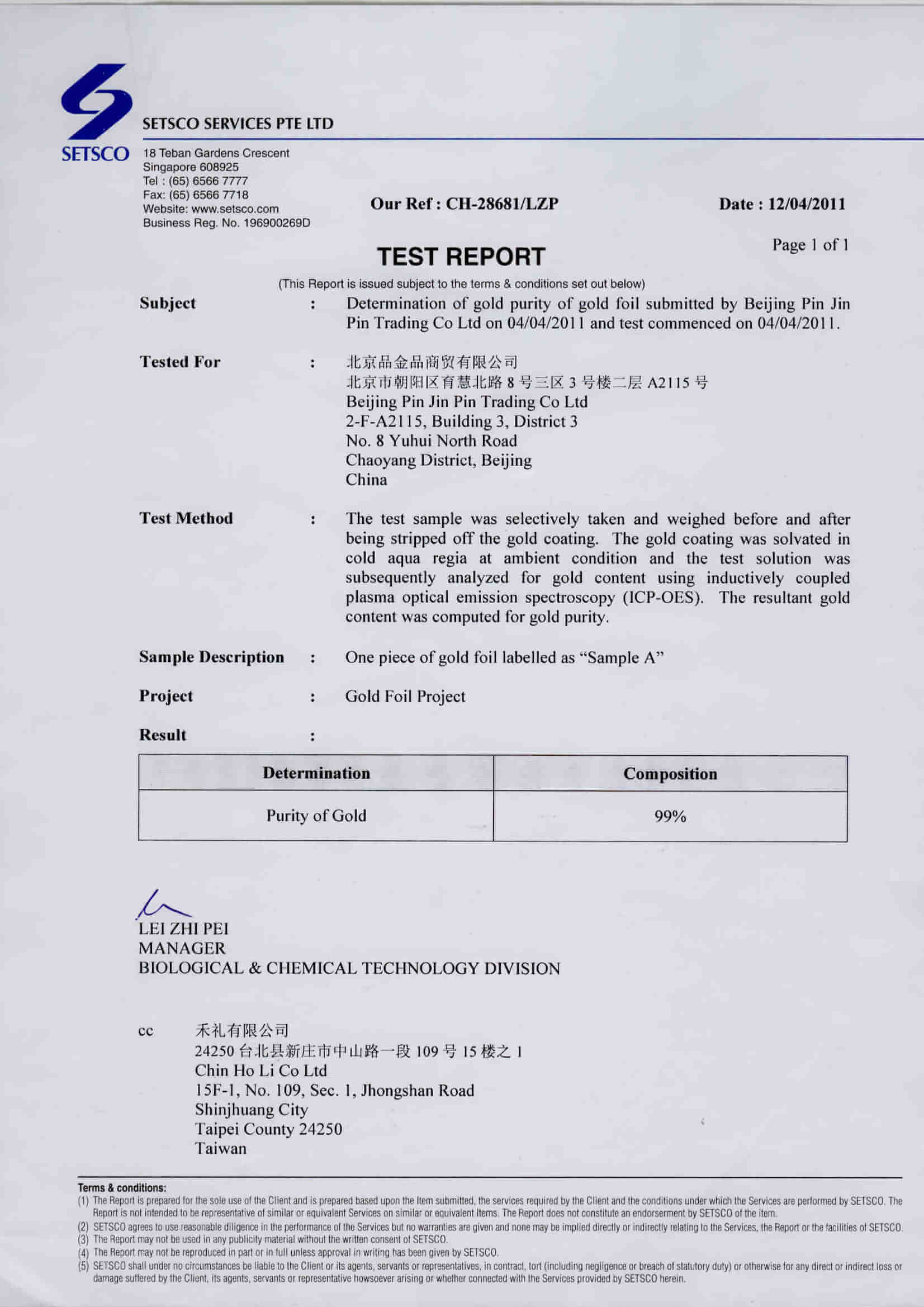 新加玻黃金質量檢驗驗證書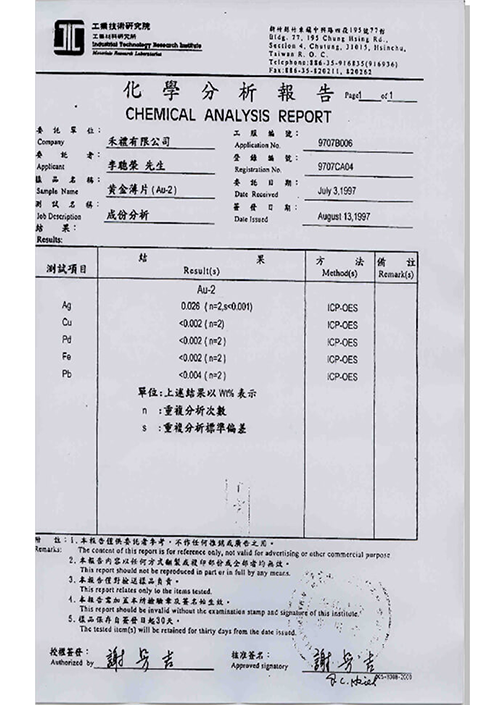 台灣工研院質量檢驗證書