畫作名稱:【杏花】
作者:明 ‧ 唐寅
唐寅(西元1470-1523年),江蘇吳縣人,字子畏,一字伯虎,號六如。天資穎異,性格瀟灑不羈,自命為江南第一風流才子。山水、人物、花鳥無所不精,畫師周臣,而有出藍之譽。春杏一株,由畫幅左側向右上方伸張。幹先鈎畫,再行皴擦,枝則多用濃墨寫成。滿樹繁花,不著脂粉,去絕俗艷之氣。花以濃淡墨點成,繁花復加密蕊,益增筆調之變化。
The painting name
:【
Apricot Flowers
】
Painter
:Ming ‧
Tang Yin
Tang Yin style names Tzu-wei, Po-hu sobriquet Liu-ju was a native of Wu-hsien, Kiangsu. Though by nature careless and unrestrained, he became one of the great talents of the Kiangnan region. He was particularly skilled in painting landscapes, figures, flowers, and birds. Here T'ang has used a variety of brushstrokes and ink tones. Rough texture strokes give the trunk volume. Rich ink is employed in the branches. Dark and light ink, rather than red color, is used in the clustered flowers which are densely dotted with stamens and pistils. Vulgarity is omitted, and thus an atmosphere of beauty is achieved.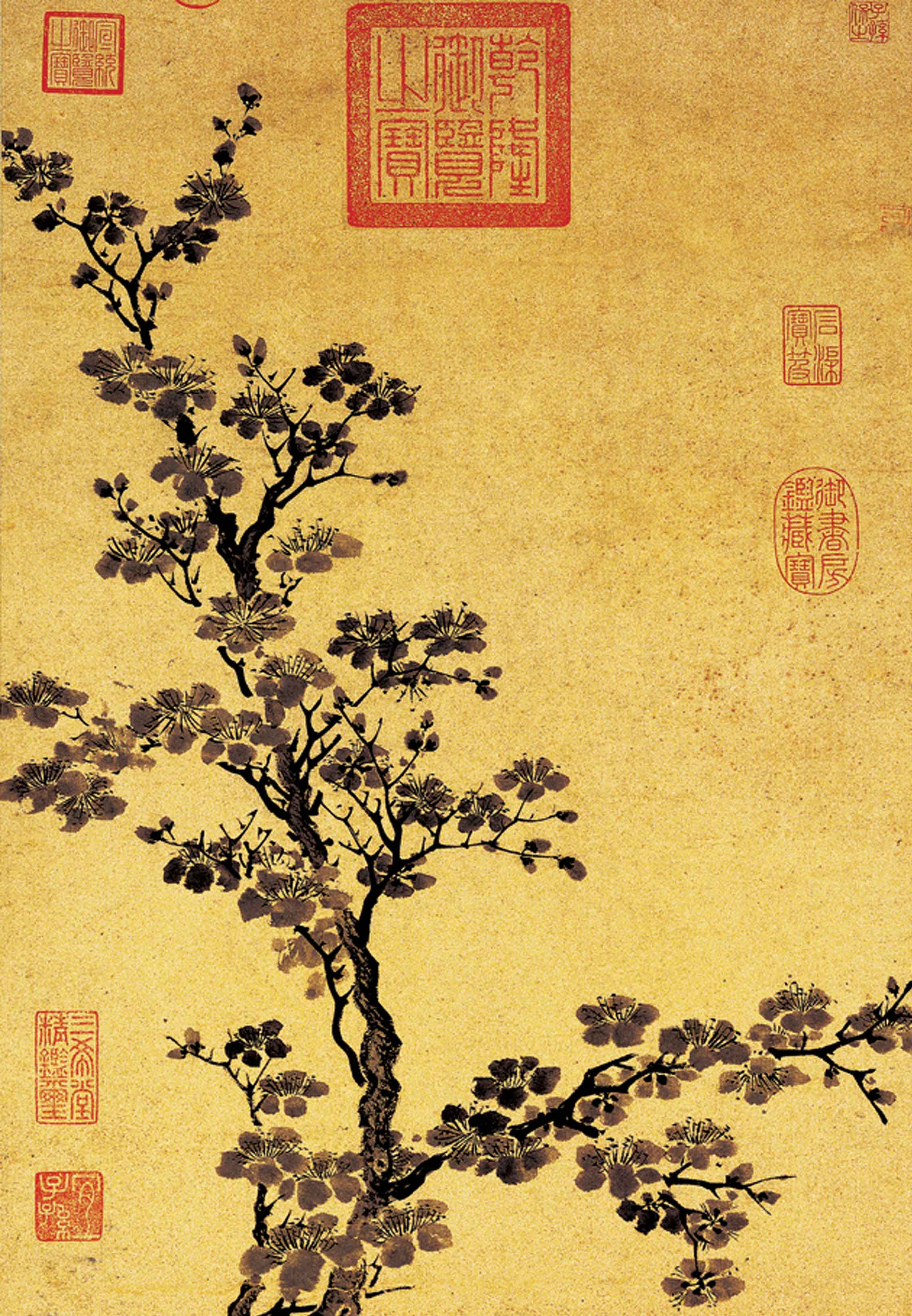 金箔有成色的區分,禾禮公司所製作的產品顏色所呈現的均是黃金色澤,金箔底材保證含金純度99%以上,除保有原畫作原貌風格之外,更嚴謹呈現黃金的高貴瑞氣,材質及成色若有差異,難以製造出精緻複製畫,畫作的保存時間也將有年份的長短。

The distinction between the color of gold foil,we produced gold painted color rendering are gold color,gold foil to ensure the gold purity of 99% or more.In addition to maintaining the original appearance of the original paintings, but also showing the noble gold.Material and color if there are differences, it is difficult to create exquisite copy painting.The preservation of paintings will also be different.
產品具有防水、抗紫外線,襯布為歐盟環保認證,中間板材為防潮材質,為上市公司南亞、永豐餘之紙板,非一般低價夾板。

Products are waterproof, anti-UV,interlining for the EU environmental certification. The middle plate is moisture-proof material also a listed company cardboard, non-ordinary low-cost cardboard.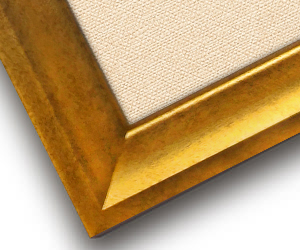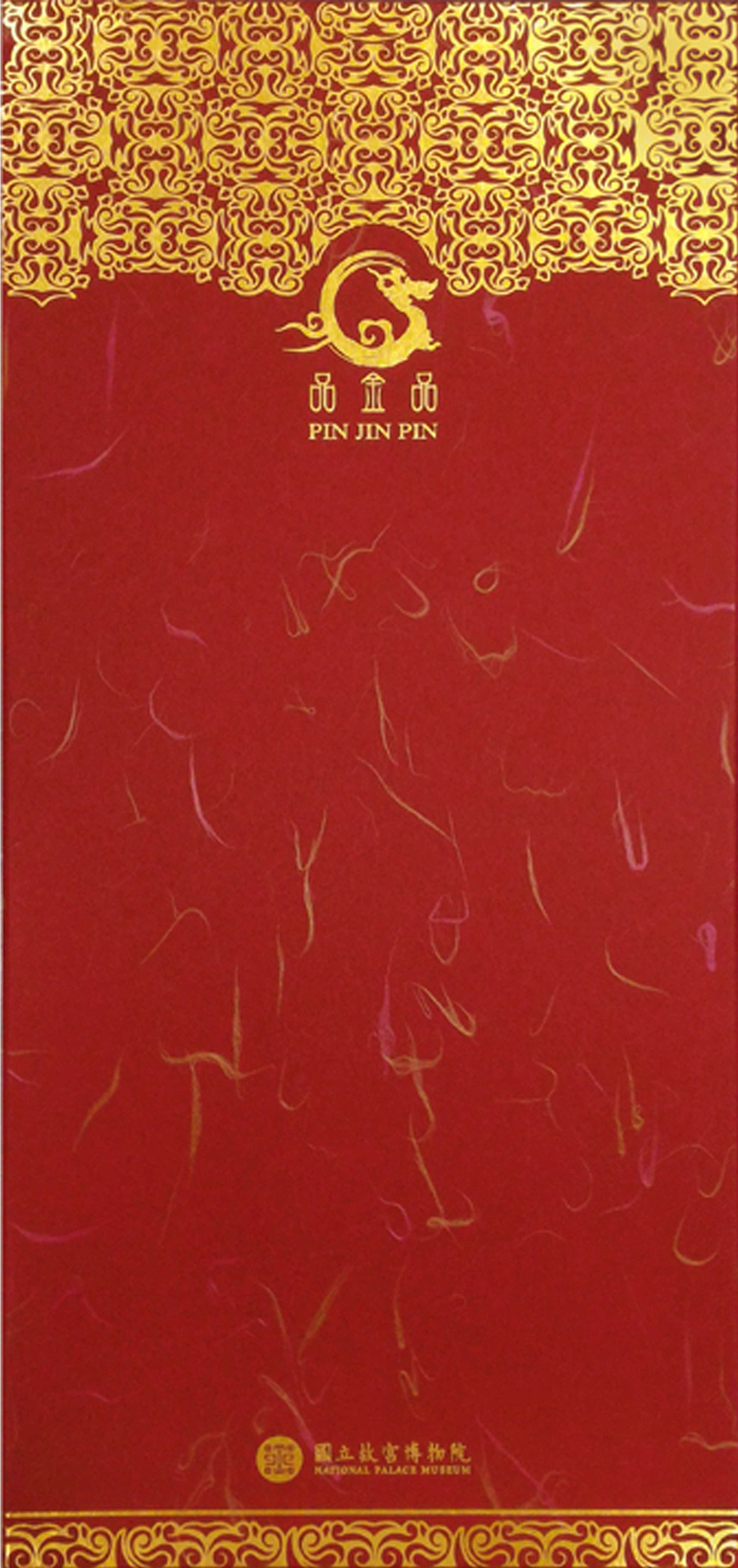 禾禮公司以「工藝傳世 黃金之美」 的目標理念,開發設計精緻的黃金畫作,全程台灣製作,堅持品牌產品的質量與整體設計,彰顯其高貴特色,整體設計包裝與市場其他金箔畫有明顯區分。

With the goal of "the beauty of gold in craftsmanship". Development and design exquisite gold paintings.All made in Taiwan, adhere to the quality of the brand name products and the overall design.To highlight its noble features,the overall design and packaging of the market with other clear distinction between gold painting.
以含金純度99%以上純金箔(工研院 工服號碼9707B006登錄號碼9707CA04 Singapore SETSCO SERVICES PTE LTD No.H12850/NTL)精細複製,所投入的機器設備相當精密,人力更具有專業素養,對於品質、品管的管控標準相當嚴謹,呈現品牌產品應有的水準。

To gold purity of more than 99% pure gold(ITRI Service Number 9707B006, Registration Number 9707CA04 Singapore SETSCO SERVICES PTE LTD No.H12850 / NTL)fine copy.The investment in machinery and equipment is very sophisticated,more personnel with professional knowledge.For quality control standard of very strict quality control, product brand presents the standard expected.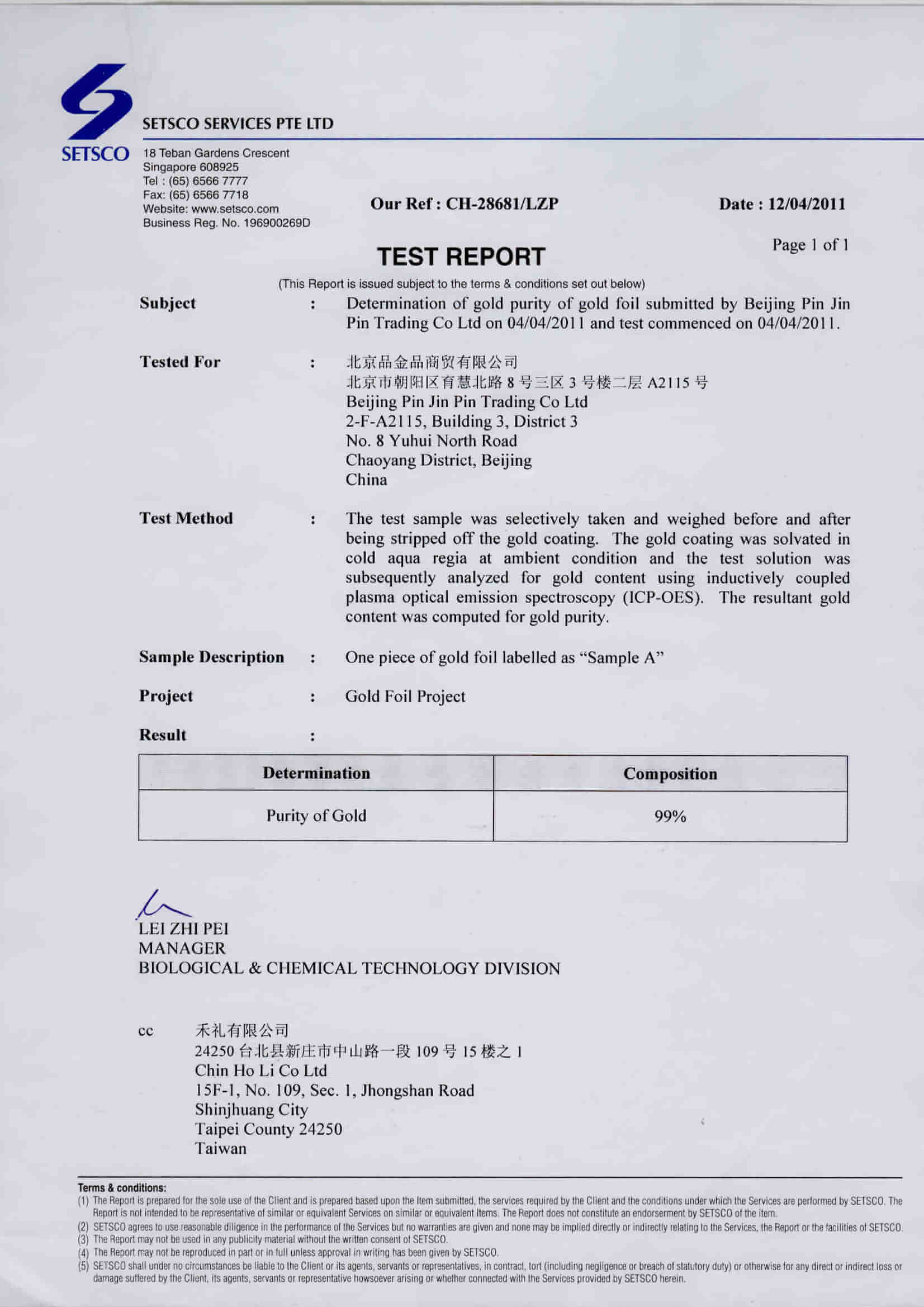 新加玻黃金質量檢驗驗證書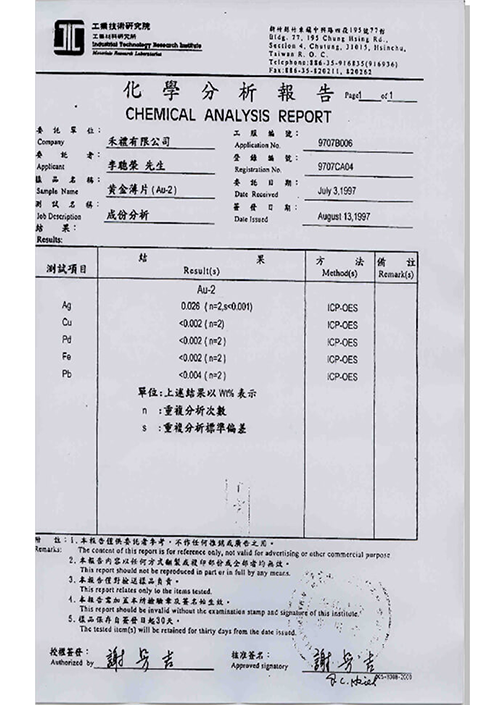 台灣工研院質量檢驗證書